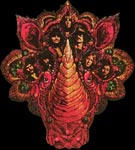 " The music of Rhinoceros has a groove and feel that makes it some of the greatest stuff ever recorded... The interaction among the group is magical... I listen to this stuff today and it's just as fresh and inspiring to me as it was 30 years ago when I first heard it."

Joe Mingori
from the visitors book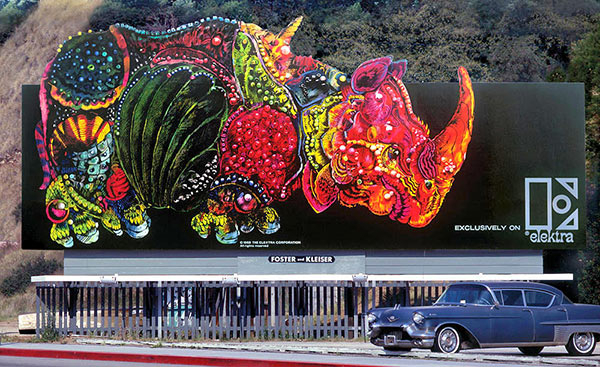 Rhinoceros Billboard (1968) advertising the first album - Courtesy of Dennis Kelley
Rhinoceros Reunion - 2009
Rhinoceros, featuring original members John Finley, Alan Gerber, Danny Weis, Michael Fonfara and Peter Hodgson, with Mike Sloski (drums) and Bernie LaBarge (guitar), played at the Kitchener Blues Festival in Ontario on 7 August 2009.



Rhinoceros at the Kitchener Blues Festival 2009 - Picture by Stefan Myles - Fandy Photography
Left to right: Michael Fonfara, John Finley, Danny Weis, Peter Hodgson,
Mike Sloski (hidden), Alan Gerber, Bernie LaBarge
Many thanks to Bob Langmaid
Other reviews and comments can be found on the visitors book
www.kitchenerbluesfestival.com
---

The John Finley Interview
John talks about Rhinoceros, his early days with The Checkmates and recent projects.

Rhinoceros Live Dates
An attempt to list all of the shows that Rhinoceros played.
If you saw the band live, maybe you can help.



The Rhinoceros Story
A full and extensively researched history of the band.
...This is a 'must read' for any visitor to this site.

Article in Hullabaloo Magazine
Bradley Siegal's introduction to Rhinoceros from 1969.

The Discography
Group, solo and session work, a discography of all Rhinoceros members



Also on this site...





Interviews:


The Alan Gerber Interview
An interview with the original Rhinoceros vocalist and 'boogie man'.

The Danny Weis Interview
Our Interview with one of the world's greatest guitarists.

The John Haeny Interview
The Rhinoceros recording engineer talks about the development and
recording of the first album and his involvement with Rhinoceros.



Articles:


Jon & Lee & The Checkmates
The group that was the forerunner of Rhinoceros.



The Daily Flash
An article and history of Seattle's first alternative rock band.



The Music:


The Albums
Details and MP3 samples from the Rhinoceros albums



Media Articles and Interviews:


Danny Weis - The Blitz Interview
An interview with Danny Weis in 1980 by John Mars.

Rhinoceros - Hit Parader Interview
An article and interview with the band by Ellen Sander from March 1969.

Rhinoceros in UK Rock Magazine Mojo.
The Rhinoceros feature from the February 2001 issue of the UK magazine Mojo.



The Rhinoceros Site...


The Visitors Book
With over 200 entries, including some fantastic stories about the band.

Rhinoceros Links
Other Rhino related links.